Disney+ en detail : le service de streaming pour Star Wars, Marvel, etc.
En septembre 2017, Disney a annoncé son intention de créer son propre service de streaming vidéo – une plate-forme créée pour défier Netflix, Hulu, et autres services VOD haut de gamme. Un peu plus d'un an plus tard, ce service a reçu un nom : Disney+.
Disney Plus (également connu sous le nom de Disney+) est destiné à concurrencer le leader de l'industrie Netflix et les diverses autres plateformes de streaming vidéo en direct actuellement utilisées et en développement. Bob Iger, PDG de Disney, a indiqué que Disney Plus est la « plus grande priorité » de l'entreprise en 2019 – ce qui en dit long, vu l'influence et le contenu de Disney.
Il comprendra également du contenu exclusif très en vue et tous les films de la vaste bibliothèque de Disney, y compris un certain nombre de longs métrages d'animation auparavant difficiles à trouver. Vous pourrez accédez à cet abonnement dés le 22 Novembre grâce à un VPN Disney+
Voici tout ce que nous savons sur Disney Plus jusqu'à présent.
Quelle films seront inclus ?
Disney prévoit d'avoir environ 7 000 épisodes de séries télévisées et 400 à 500 films disponibles sur le service lorsqu'il sera lancé. Tout d'abord et avant tout parmi le contenu sera une variété de projets liés à Disney's Marvel, Star Wars, Pixar, et Disney propriétés spécifiques. Le thème général du service sera un contenu familial.
Ces chiffres augmenteront aussi très rapidement. Au cours d'une réunion d'investisseurs, Iger a affirmé que chaque film du catalogue Disney arrivera sur Disney Plus « à un moment donné assez rapidement après son lancement ». Cela inclut les films d'animation classiques de Disney – tous (à plus ou moins long terme Song of the South). Auparavant, Disney ne diffusait ses films d'animation les plus populaires sur vidéo que pour un temps limité afin de les rendre plus attractifs. Cependant, ce que l'on appelle le  » coffre-fort  » de Disney (Disney vault)va disparaître lorsque Disney Plus arrivera. Avec Disney Plus, vous pourrez regarder vos films favoris comme Aladin, Le Roi Lion, Fantasia, Fantasia, Fantasia, et des dizaines d'autres quand vous le souhaitez. Pour les familles, les fans de Disney et les amateurs d'animation, c'est très, très important.
Les premiers rapports suggèrent également que le prochain film du studio – qui comprend Captain Marvel, Frozen 2, Toy Story 4, Star Wars : Episode IX, et le remake en direct du Roi Lion par Favreau – sera probablement disponible en streaming exclusif sur ce service. Iger a confirmé dans un communiqué de février 2019 avec des investisseurs que Captain Marvel sera le premier film de Disney sur lequel la société conservera l'exclusivité après sa sortie en salle, ce qui en fait également le premier film Marvel Cinematic Universe qui ne sera pas disponible sur Netflix. Les nouveaux films devraient arriver sur Disney Plus dans l'année qui suit leur sortie en salles.
Disney Plus ne sera pas seulement une collection de grands succès. Il y aura aussi du contenu original sur le service. L'une des séries originales de Disney Plus est un nouveau spectacle basé sur The Muppets, développé par l'acteur Josh Gad et les créateurs de Once Upon A Time, Adam Horowitz et Edward Kitsis.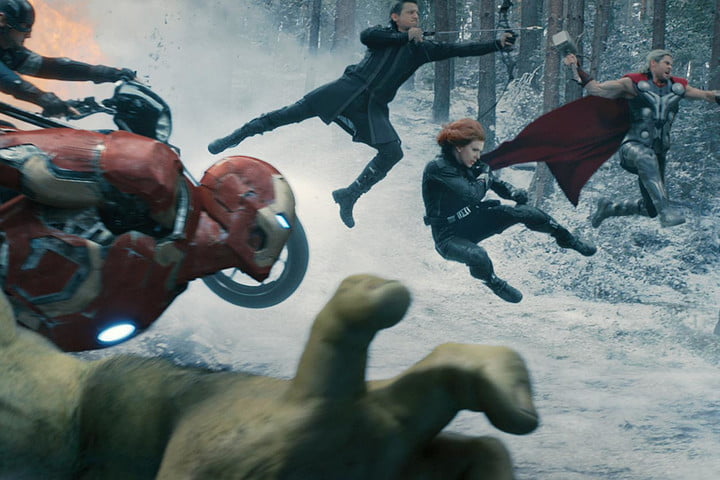 Un rapport publié en Septembre 2018 a indiqué que Disney est en train de développer plusieurs séries mettant en vedette des personnages de l'univers cinématographique Marvel, avec les acteurs qui les ont joués sur le grand écran reprenant leurs rôles.
Selon Variety, Loki et Scarlet Witch sont deux des personnages dont les spectacles sont en développement, Tom Hiddleston et Elizabeth Olsen, respectivement, devant reprendre leur rôle des films de MCU. La série Loki sera supervisée par Michael Waldron, producteur de Rick & Morty, et on dit qu'il suit le dieu des méfaits alors qu'il se mêle des événements clés de l'histoire humaine. Une série d'action en direct mettant en vedette les vétérans de la MCU Sebastian Stan et Anthony Mackie dans le rôle de Winter Soldier et Falcon, respectivement, est également en préparation avec l'écrivain Malcolm Spellman de l'Empire Empire qui écrit le scénario.
Un rapport de mars indiquait également qu'une série animée basée sur la bande dessinée Et si ? de l'univers alternatif de Marvel est également en cours de développement pour le service de streaming. La série de style anthologique racontera des histoires autonomes qui explorent ce qui pourrait se passer si certains événements de l'univers cinématographique de Marvel se déroulaient différemment – avec un exemple dont on dit qu'il s'agit d'une histoire où Loki hérite du marteau Mjölnir au lieu de Thor. Les acteurs de MCU en direct sont censés faire entendre leurs personnages pour la série animée.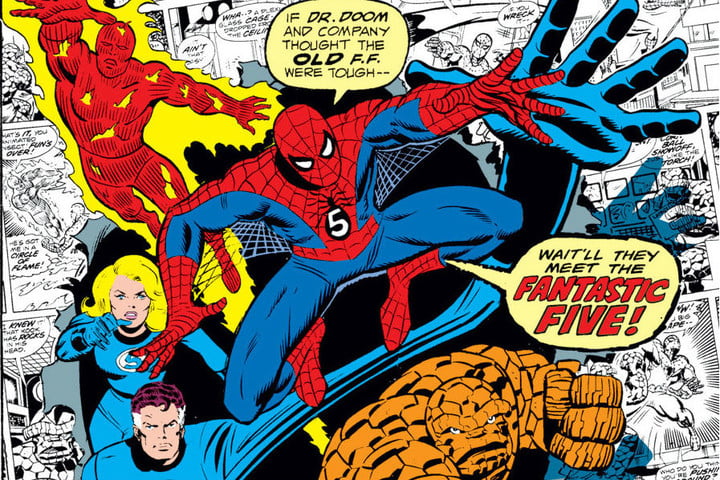 Iger a révélé que Disney Plus présentera également du contenu n'appartenant pas à Disney, y compris du matériel du National Geographic, qu'elle est en train d'acquérir par le biais de l'achat prévu du magazine 21st Century Fox et de ses entreprises affiliées de télévision. « Parce que l'affaire Fox n'a pas encore été conclue, (…) et parce que nous devons lancer le service avec un certain volume et qu'il faut du temps pour l'augmenter, nous achetons certains produits de l'extérieur de manière opportuniste, et nous continuerons à le faire « , a dit M. Iger.
Le Mandalorian, la série d'action en direct Star Wars déjà annoncée et développée par Jon Favreau, fait également partie des projets destinés à Disney Plus. Une autre série ramènera Rogue One : A Star Wars Story acteur Diego Luna comme l'espion rebelle Cassian Andor.
Tandis que The Mandalorian se déroulera après les événements de Star Wars : Episode VI – Return of the Jedi et avant Episode VII – The Force Awakens, la série sans titre avec Luna se déroulera avant les événements de Rogue One.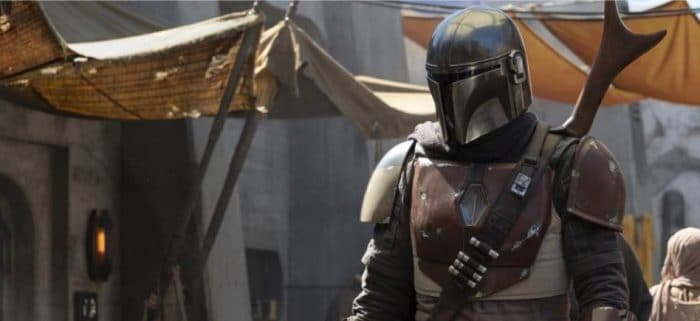 Les rumeurs suggèrent qu'Andor n'est peut-être pas le seul personnage populaire de Star Wars à faire son retour sur Disney Plus. Après le retour terne de Solo au box-office, la série de films d'anthologie Star Wars de Disney est en pause, mais le long métrage d'Obi-Wan Kenobi, qui a fait l'objet de nombreuses rumeurs, pourrait continuer à être diffusé à la télévision de Disney Plus. Star Wars News Net rapporte qu'une mini-série de six épisodes d'Obi-Wan Kenobi est « la prochaine priorité absolue » chez Disney Plus. Il n'est pas clair si Ewan McGregor apparaîtra dans la série – ou si le projet est en cours – mais Star Wars News Net note que McGregor a semblé enthousiaste à l'idée de remettre sa robe de Jedi dans le passé et que le scénario est apparemment « génial ».
Obi-Wan ne voyagera peut-être pas seul à Disney Plus non plus. We Got This Covered affirme que les séries mettant en vedette des personnages de Star Wars comme Lando Calrissian, la femme fatale de Solo Qi'ra, le stormtrooper réformé Finn et l'as de la Résistance Poe Dameron sont tous en début de développement chez Disney. Le rapport ne dit pas si Donald Glover, Emilia Clarke, Oscar Isaac ou John Boyega, qui sont tous des stars très en demande à Hollywood, reprendront leur rôle au grand écran, et aucune de ces émissions n'a été confirmée par Disney. Pour l'instant, considérez ces rumeurs d'émissions, et rien de plus.
Une nouvelle série se déroulant dans l'univers de Disney et de Pixar's Monsters Inc. est également en préparation, tout comme une série basée sur la franchise High School Musical du Disney Channel. Une septième saison de Star Wars : The Clone Wars est également en production, ainsi qu'une série basée sur le film High Fidelity.
D'autres projets de films originaux annoncés pour le service comprennent de multiples remakes de films classiques et plus récents de Disney, ainsi que de nouveaux films. Parmi les projets spécifiquement identifiés, mentionnons 3 hommes et un bébé, Don Quichotte, père de la mariée, Flora et Ulysse, Lady and the Tramp, Magic Camp, Noelle, The Paper Magician, The Parent Trap, Stargirl, The Sword in the Stone, Timmy Failure, Togo et Honey, I Shrunk the Kids.
On ne sait pas si ces projets trouveront leur chemin vers d'autres plates-formes de streaming à un moment donné.
Date de lancement de Disney+
Disney n'a pas encore donné de date officielle de lancement pour le service, si ce n'est une vague cible pour la fin de l'année 2019 pour qu'il soit rendu public et disponible aux abonnés.
Toutefois, avant son lancement officiel, la société prévoit de donner aux investisseurs un aperçu de ce service en avril, selon Bloomberg. Disney devrait fournir le tout premier aperçu de Disney Plus lors de sa réunion des investisseurs du 11 avril, ce qu'Iger a confirmé lors de l'appel des résultats du premier trimestre 2019 de la société.
D'ici là, toute personne intéressée par le service peut s'inscrire pour recevoir des mises à jour sur le site officiel de prévisualisation : preview.DisneyPlus.com.
Je vous ai également concocté un article vous expliquant comment avoir Disney+ avant tout le monde avec votre VPN Disney
Tarif du service DisneyPlus
Disney Plus a l'intention de réduire le prix par rapport à Netflix pour son service de streaming et sera probablement inférieur aux frais mensuels de 8 $ à 14 $ facturés par Netflix. Cette décision, Iger l'a reconnu, a autant à voir avec le fait de rendre le service plus attrayant financièrement qu'avec l'évaluation précise de la quantité de contenu disponible au moment de son lancement.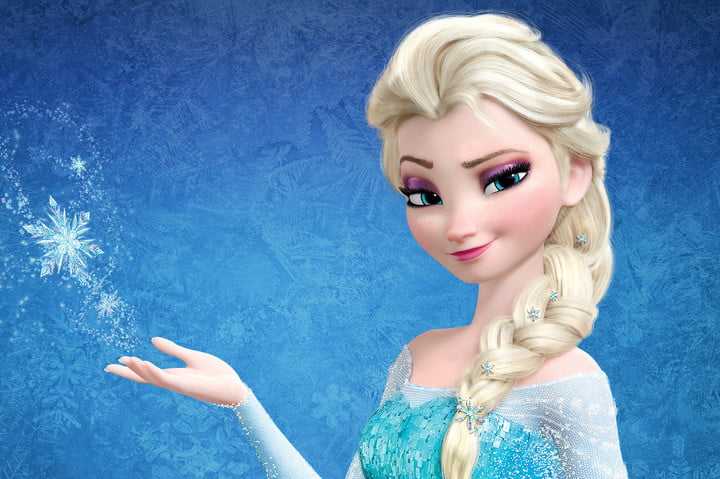 En ce qui concerne sa bibliothèque initiale, Disney Plus n'essaiera pas d'égaler Netflix en termes de volume de contenu, explique Iger dans un article très complet publié par Variety. Le fait de pouvoir puiser dans les marques Marvel, Star Wars, Pixar et Disney donne au service une exclusivité qui fait défaut aux autres plates-formes, a-t-il affirmé, tant que le contenu est conforme aux attentes des fans de haut niveau.
« Nous avons le luxe de programmer ce produit avec des programmes de ces marques ou dérivés de ces marques, ce qui crée évidemment une demande et nous donne la possibilité de ne pas nécessairement être dans le jeu du volume, mais d'être dans le jeu de la qualité « , a déclaré Iger.
Ce qui ne sera pas inclus sur la plateforme Disney
Une chose que Disney Plus ne fera pas, c'est de retirer le contenu original de Marvel, Star Wars ou Disney des plateformes concurrentes. Bien que cela soit probablement une bonne nouvelle pour les fans de la série Marvel en direct sur Netflix, par exemple, ainsi que des séries récentes comme The Gifted et Runaways, cela ne signifie pas que la série continuera sur leurs plateformes et réseaux de télévision respectifs.
Dans ce qui pourrait être un signe des choses à venir, Netflix a annoncé une série d'annulations à la fin de 2018 et au début de 2019 qui a mis fin à ses cinq séries Marvel en direct après leurs plus récentes saisons. Divers rapports ont indiqué que Netflix et Disney étaient dans une impasse dans la négociation des conditions de la poursuite de la série sur le service de streaming, Netflix cherchant à réduire les coûts pour les saisons à venir, mais que le fournisseur de streaming a fini par se débrancher.
Comme promis initialement par Disney, cependant, les épisodes existants de chaque émission resteront exclusivement disponibles sur Netflix. Cependant, Marvel TV s'est moqué du fait que la série pourrait revenir ailleurs. Comme l'a dit un jour le père de Matthew Murdock :  » La mesure d'un homme n'est pas la façon dont il est frappé au sol, c'est la façon dont il se relève. A suivre…. ! dit Marvel à Deadline. Pourrait-il s'agir d'une reprise de Disney Plus pour Daredevil et ses amis ? Ce n'est pas impossible.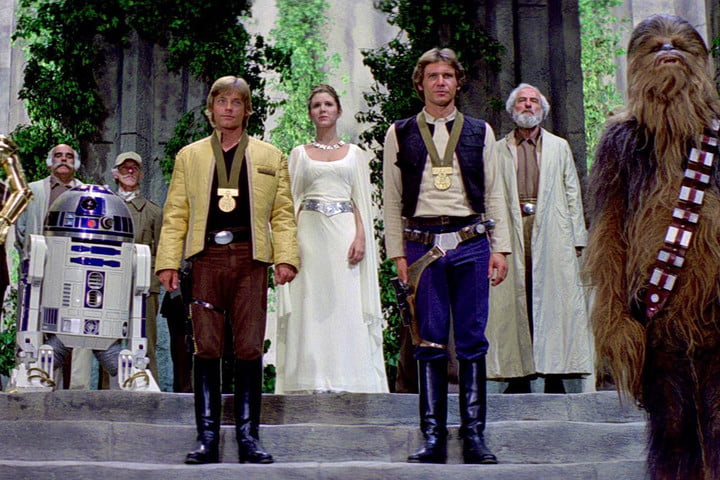 La disponibilité des six premiers films de la franchise Star Wars est également incertaine à ce stade, puisque Disney a vendu à Turner Broadcasting System les droits de diffusion américains des films – qui comprenaient apparemment aussi les droits de diffusion en continu – dans le cadre d'un accord conclu en 2016 qui donne à Turner le contrôle des films jusqu'en 2024. Disney a fait des efforts pour racheter les droits, mais aucun accord n'a été conclu pour le moment.
Conformément à l'approche familiale de Disney en matière de programmation, il n'y aura pas non plus de projets cotés R disponibles sur Disney Plus. Tous les films ou séries télévisées qui repoussent les limites de l'auditoire PG-13 typique de Disney seront détournés vers Hulu, selon divers rapports. Cela inclut des titres comme Marvel's Deadpool.
Catalogue Disney+ : tous les films et séries disponibles à la sortie !
Disney aime les tweets. Et c'est rien de le dire. Pour être abonné, je peux vous dire que c'est plusieurs dizaines de tweet par jour pour tous leur services (parc Disney, Disney Career, Disney Channel… et bien sur le Disney+). Ainsi, le 14 Octobre, Disney nous a gratifié de la totalité du catalogue Disney+ qui sera disponible au lancement de la plateforme.
Bien sur, je parle du lancement au 12 Novembre pour l'abonnement Disney Plus USA, Canada, Pays-Bas,.. mais pas en France. Nous, il faudra attendre le printemps 2020 pour en profiter. Et le catalogue sera moins important du fait de la législation Française sur les délais après la sortie cinéma. Loin de moi l'idée de vous inciter à utiliser votre VPN pour regarder Disney+ dès le 12 Novembre, mais bon, un peu quand même !
A chaque nouveauté de la plateforme Disney+, je mettrais cet article à jour bien entendu. Pour le moment ce ne sont pas moins de 300 films et 7500 épisodes qui sont prévus des le jour de la sortie. Je reprend tout à la main et cherche les traductions exactes des films du catalogue Disney+. Je pense n'avoir rien oublié, mais j'ai surement fait quelques erreurs de frappe, donc n'hésitez pas à me corriger !
Vous pouvez rechercher des films/séries dans le tableau et trier comme vous le souhaitez. Même si cela semble compliqué à mettre en forme sur mobile et que ce tableau est plus adapté aux grands écrans…
| Titre VO | Titre FR | Date sortie | Genre | Licence |
| --- | --- | --- | --- | --- |
| Snow White and the seven Dwarfs | Blanche neige et les 7 nains | 1937 | Film | |
| Pinicchio | Pinocchio | 1940 | Film | |
| Swiss Family Robinson | La Famille Robinson Suisse | 1940 | Film | |
| Fantasia | Fantasia | 1940 | Film | |
| The relucant Dragon | Le Dragon Récalcitrant | 1941 | Film | |
| Dumbo | Dumbo | 1941 | Film | |
| Bambi | Bambi | 1942 | Film | |
| Saludos Amigos | Saludos Amigos | 1943 | Film | |
| The Three Caballeros | Les trois Caballeros | 1945 | Film | |
| Miracle on the 34th Street | Miracle sur la 34 ième Rue | 1947 | Film | |
| Fun and Fancy Free | Coquin de Printemps | 1947 | Film | |
| Melody Time | Mélodie Cocktail | 1948 | Film | |
| The adventure of the Ichabod and Mr. Toad | Le crapaud et le Maître d'école | 1949 | Film | |
| Cinderella | Cendrillon | 1950 | Film | |
| Treasure Island | L'île au trésor | 1950 | Film | |
| Alice in Wonderland | Alice au pays des merveilles | 1951 | Film | |
| The story of Robin Hood and his Merrie Man | Robin des bois et ses joyeux compagnons | 1952 | Film | |
| Peter Pan | Peter Pan | 1953 | Film | |
| The Living Desert | Le désert vivant | 1953 | Film | |
| The Vanishing Prairie | La grande prairie | 1954 | Film | |
| 20,000 Leagues Under the Sea | 20000 lieux sous les mers | 1954 | Film | |
| Davy Crockett, King of the Wild Frontier | Davy Crockett, roi des trappeurs | 1955 | Film | |
| Lady and the Tramp | La belle et le clochard | 1955 | Animation | |
| The African Lion | Le lion africain | 1955 | Documentaire | |
| Davy Crockett and the River Pirates | Davy Crockett et les pirates de la rivière | 1956 | Film | |
| Secret Life | Les secrets de la vie | 1956 | Documentaire | |
| Perri | Perri | 1957 | Documentaire | |
| Old Yeller | Fidèle vagabond | 1957 | Film | |
| White Wilderness | Le désert de l'arctique | 1958 | Documentaire | |
| The Sign of Zorro | Le signe de Zorro | 1958 | Film | |
| Sleeping Beauty | La belle au bois dormant | 1959 | Animation | |
| The Shaggy Dog | Quelle vie de chien | 1959 | Film | |
| Darby O'Gill and the Little People | Darby  O'Gill et les Farfadets | 1959 | Film | |
| Journey to the center of the Earth | Voyage au centre de la terre | 1959 | Film | |
| Jungle Cat | Le Jaguar, seigneur de l'Amazone | 1959 | Documentaire | |
| Pollyanna | Pollyanna | 1960 | Film | |
| Swiss Family Robinson | Les Robinsons des mers du Sud | 1960 | Film | |
| 101 Dalmatians | Les 101 dalmatiens | 1961 | Animation | |
| The Absent-Minded Professor | Monte là-d'ssus | 1961 | Film | |
| The Parent Trap | À Nous Quatre | 1961 | Film | |
| Greyfriars Bobby | Bobby des Greyfriars | 1961 | Film | |
| Babes in Toyland | Babes in Toyland | 1961 | Comédie Musicale | |
| The Prince and the Pauper | Le Prince et le Pauvre | 1962 | Film | |
| Almost Angels | Presque des anges | 1962 | Film | |
| Sammy, the Way-Out Seal | Sammy, the Way-Out Seal | 1962 | Film | |
| The Incredible Journey | L'incroyable randonnée | 1963 | Film | |
| The Sword in the Stone | Merlin l'Enchanteur | 1963 | Animation | |
| Mary Poppins | Mary Poppins | 1964 | Film | |
| Emil and the Detectives | Émile et les Détectives | 1964 | Film | |
| Those Calloways | Calloway le trappeur | 1965 | Film | |
| The Sound of Music | La mélodie du Bonheur | 1965 | Film | |
| That Darn Cat | L'espoin aux pattes de velours | 1965 | Film | |
| The Ugly Dachshund | Quattre bassets pour un danois | 1966 | Film | |
| The Adventures of Bullwhip Griffin | L'honorable Griffin | 1967 | Film | |
| The Jugnle Book | Le livre de la jungle | 1967 | Animation | |
| Blackbeard's Ghost | Le Fantôme de Barbe-Noire | 1968 | Film | |
| The Love Bug | Un amour de coccinelle | 1969 | Film | |
| The Computer Wore Tennis Shoes | L'ordinateur en folie | 1969 | Film | |
| The Aristocats | Les Aristochats | 1970 | Animation | |
| The Barefoot Executive | Un singulier directeur | 1971 | Film | |
| The Million Dollar Duck | La Cane aux oeufs d'or | 1971 | Film | |
| Bedknokbs and Broomsticks | L'Apprentie sorcière | 1971 | Film | |
| Justin Morgan Had a Horse | Justin Morgan Had a Horse | 1972 | Film | |
| The Biscuit Heater | Les aventures de Pot-au-feu | 1972 | Film | |
| Snowball Express | 3 Étoiles, 36 Chandelles | 1972 | Film | |
| Robin Hood | Robin des bois | 1973 | Animation | |
| Herbie Rides Again | Un nouvel amour de Coccinelle | 1974 | Film | |
| The Bears and I | Mes Amis les Ours | 1974 | Film | |
| The Castaway Cowboy | Un Cow-Boy à Hawaï | 1974 | Film | |
| The Strongest Man in the World | L'Homme le plus fort du monde | 1975 | Film | |
| Escape to Witch Mountain | La Montagne ensorcelée | 1975 | Film | |
| The Apple Dumpling Gang | Le gang des chaussons aux pommes | 1975 | Film | |
| Gus | Gus | 1976 | Film | |
| Treasure of Matecumbe | Le trésor de Matacumba | 1976 | Film | |
| The Shaggy D.A. | Un candidat au poil | 1976 | Film | |
| Freaky Friday | Un vendredi dingue, dingue, dingue | 1977 | Film | |
| The Many Adventures of Winnie the Pooh | Les Aventures de Winnie l'ourson | 1977 | Animation | |
| Star Wars: A New Hope | Star Wars 4: Un nouvel espoir | 1977 | Film | Star Wars |
| The Rescuers | Les Aventures de Bernard et Bianca | 1977 | Animation | |
| Herbie Goes to Monte Carlo | La Coccinelle à  Monte - Carlo | 1977 | Film | |
| Pete's Dragon | Peter  et Elliott le  dragon | 1977 | Film | |
| Candleshoe | La Course au trésor | 1977 | Film | |
| Return to Witch Mountain | Les Visiteurs d'un autre monde | 1978 | Film | |
| The Cat From Outer Space | Le Chat qui vient de l'espace | 1978 | Film | |
| The Muppet Movie | Muppets, Ça C'est du Cinéma ! | 1979 | Film | |
| The Apple Dumpling Gang Rides Again | Le Retour du gang des chaussons aux pommes | 1979 | Film | |
| Unidentified Flying Oddball | Un cosmonaute chez le roi Arthur | 1979 | Film | |
| Spider-Woman | Spider-Woman | 1979 | Dessin Animé | Marvel |
| The Black Hole | Le Trou Noir | 1979 | Film | |
| Sultan and the Rock Star | Sultan and the Rock Star | 1980 | Film | |
| Star Wars: The Empire Strike Back | Star Wars 5: L'Empire Contre-Attaque | 1980 | Film | Star Wars |
| Herbie Goes to Bananas | La Coccinelle à Mexico | 1980 | Film | |
| The Ghosts of Buxley Hall | The Ghosts of Buxley Hall | 1980 | Film | |
| Amy | Amy | 1981 | Film | |
| The Great Mupper Caper | La Grande Aventure des Muppets | 1981 | Film | |
| The Fox and The Hound | Rox et Rouky | 1981 | Animation | |
| Spider-Man | L'araignée (Spider-Man) | 1981 | Série d'Animation | Marvel |
| Spider-Man and His Amazing Friends | Spider-Man and His Amazing Friends | 1981 | Série d'Animation | Marvel |
| TRON | TRON | 1982 | Film | |
| Star Wars: Return of the Jedi | Star Wars 6: Le retour du Jedi | 1983 | Film | Star Wars |
| Return to Oz | Oz, un monde extraordinaire | 1985 | Film | |
| The Black Cauldron | Taram et le chaudron Magique | 1985 | Animation | |
| Adventures of the Gummi Bears | Les Gummi | 1985 | Série d'Animation | |
| The Journey of Natty Gann | Natty Gann | 1985 | Film | |
| One Magic Christmas | Un drôle de Noël | 1985 | Film | |
| Mr. Boogedy | Fantômes pour rire | 1986 | Film | |
| Fuzzbucket | Fuzzbucket , L'Ami Invisible | 1986 | Film | |
| Casebusters | Super Grand-Père | 1986 | Film | |
| The Great Mouse Detective | Basil, détective privé | 1986 | Animation | |
| Flight of the Navigator | Le Vol du Navigateur | 1986 | Film | |
| The Christmas Star | La Hotte magique | 1986 | Film | |
| Benji the Hunted | Benji la malice | 1987 | Film | |
| Ducktales | La Bande à Picsou | 1987 | Série d'Animation | |
| Three Men and a Baby | Trois hommes et un couffin | 1987 | Film | |
| The New Adventures of Winnie The Pooh | Les Nouvelles Aventures de Winnie l'ourson | 1988 | Série d'Animation | |
| Willow | Willow | 1988 | Film | |
| Who Framed Reger Rabbit | Qui veut la peau de Roger Rabbit ? | 1988 | Film | |
| Oliver & Company | Oliver et Compagnie | 1988 | Animation | |
| Chip 'n' Dale: Rescue Rangers | Tic et Tac, les rangers du risque | 1989 | Série d'Animation | |
| Honey, I Shrunk the Kids | Chérie, j'ai rétréci les gosses | 1989 | Film | |
| Turner & Hooch | Turner et Hooch | 1989 | Film | |
| Cheetah | Douma et ses amis | 1989 | Film | |
| The Little Mermaid | La petite Sirène | 1989 | Animation | |
| The Simpsons | Les Simpsons | 1989 | Série d'Animation | |
| Ducktales: The Movie, Treasure of the Lost Lamp | La Bande à Picsou, le film : Le Trésor de la lampe | 1990 | Animation | |
| TaleSpin | Super Baloo | 1990 | Série d'Animation | |
| The Rescuers Down Under | Bernard et Bianca au pays des kangourous | 1990 | Animation | |
| Three Men and a Little Lady | Tels pères, telle fille | 1990 | film | |
| White Fang | Croc-Blanc | 1991 | Film | |
| The Rocketeer | Les Aventures de  Rocketeer | 1991 | Film | |
| Darwing Duck | Myster Mask | 1991 | Dessin Animé | |
| Beauty and the Beast | La Belle et la Bête | 1991 | Animation | |
| Newsies | Newsies | 1992 | Comédie Musicale | |
| Sister Act | Sister Act | 1992 | Film | |
| Honey, I Blew Up the Kid | Chérie, j'ai agrandi le bébé | 1992 | Film | |
| Goof Troop | La Bande à Dingo | 1992 | Série d'Animation | |
| The Little Mermaid | La petite Sirène | 1992 | Série d'Animation | |
| X-Men | X-Men | 1992 | Série d'Animation | Marvel |
| Aladdin | Aladdin | 1992 | Animation | |
| The Muppet Christmas Carol | Noël chez les Muppets | 1992 | Film | |
| The Adventures of Huck Finn | Les Aventures de Huckleberry | 1993 | | |
| The Sandlot | Le Gang des champions | 1993 | Film | |
| Life with Mickey | Graine de star | 1993 | Film | |
| Rookie of the Year | La star de Chicago | 1993 | Film | |
| Hocus Pocus | Hocus Pocus | 1993 | Film | |
| Bonkers | Bonkers | 1993 | Série d'Animation | |
| Boy Meets World | Incorrigible Cory | 1993 | Film | |
| The Nightmare Before Christmas | L'Étrange Noël de monsieur Jack | 1993 | Animation | |
| The Three Musketeers | Les Trois Mousquetaires | 1993 | Film | |
| Sister Act 2: Back in the Habit | Sister Act, acte 2 | 1993 | Film | |
| Iron Will | L'Enfer blanc | 1994 | Film | |
| Blanck Check | L'Apprenti millionnaire | 1994 | Film | |
| Thumbelina | Poucelina | 1994 | Animation | |
| The Return of Jafar | Le Retour de Jafar | 1994 | Animation | |
| The Lion King | Le Roi Lion | 1994 | Animation | |
| Camp Nowhere | Camp Nowhere | 1994 | Film | |
| Iron Man | Iron Man | 1994 | Série d'Animation | Marvel |
| Fantastic Four | Fantastic Four | 1994 | Série d'Animation | Marvel |
| Gargoyles | Gargoyles , les anges de la nuit | 1994 | Série d'Animation | |
| The Santa Clause | Super Noël | 1994 | Film | |
| Spider-Man | Spider-Man | 1994 | Série d'Animation | |
| Heavyweights | La Colo des gourmands | 1995 | Film | |
| Tall Tale | Les légendes de l'Ouest | 1995 | Film | |
| A goofy Movie | Dingo et Max | 1995 | Animation | |
| While You Were Sleeping | L'Amour à tout prix | 1995 | Film | |
| Pocahontas | Pocahontas | 1995 | Animation | |
| Operation Dumbo Drop | Opération Dumbo Drop | 1995 | Film | |
| A Kid in King Arthur's Court | Un visiteur chez le roi Arthur | 1995 | Film | |
| Timon & Pumbaa | Timon & Pumbaa | 1995 | Série d'Animation | |
| Frank and Ollie | Frank  et  Ollie | 1995 | Film | |
| Toy Story | Toy Story | 1995 | Animation | |
| Tom and Huck | Tom  et  Huck | 1995 | Film | |
| Muppet Treasure Island | L'Île au trésor des Muppets | 1996 | Film | |
| James and the Giant Peach | James et la Pêche géante | 1996 | Animation | |
| The Hunchback of Notre Dame | Le Bossu de Notre-Dame | 1996 | Animation | |
| Kazaam | Kazaam | 1996 | Film | |
| Jack | Jack | 1996 | Film | |
| Aladdin and the King of Thieves | Aladdin et le Roi des voleurs | 1996 | Animation | |
| First Kid | Président Junior | 1996 | Film | |
| Quack Pack | Couacs en vrac | 1996 | Série d'Animation | |
| Mighty Ducks | Mighty Ducks | 1996 | Série d'Animation | |
| The Incredible Hulk | The Incredible Hulk | 1996 | Série d'Animation | Marvel |
| 101 Dalmatians | Les 101 dalmatiens | 1996 | Film | |
| That Darn Cat | L'Espion aux pattes de velours | 1997 | Film | |
| Jungle 2 Jungle | Un Indien à New York | 1997 | Film | |
| Honey, We Shrunk Ourselves | Chérie, nous avons été rétrécis | 1997 | Film | |
| Smart Guy | Le Petit Malin | 1997 | Film | |
| The Brave Little Toaster To The Rescue | Le Petit Grille-pain courageux | 1997 | Animation | |
| Hercules | Hercules | 1997 | Animation | |
| Pooh's Grand Adventure: The Search for Christopher Robin | Winnie l'ourson 2 : Le Grand Voyage | 1997 | Animation | |
| Recess | La Cour de récré | 1997 | Série d'Animation | |
| Beauty and the Beast: The Enchanted Christmas | La Belle et la Bête 2 : Le Noël enchanté | 1997 | Animation | |
| Flubber | Flubber | 1997 | Film | |
| Ruby Bridges | Le combat de  Ruby Bridges | 1998 | Film | |
| Silver Surfer | Silver Surfer | 1998 | Série d'Animation | Marvel |
| Belle's Magical World | Le Monde magique de la Belle et la Bête | 1998 | Animation | |
| Meet the Deedles | Meet the Deedles | 1998 | Film | |
| Miracle at midnight | Miracle à minuit | 1998 | Film | |
| The Brave Little Toaster Goes To Mars | Petit Grille-pain courageux : Objectif Mars | 1998 | Animation | |
| Mulan | Mulan | 1998 | Animation | |
| You Lucky Dog | Vie de chien, Vie de château | 1998 | Film | |
| The Parent Trap | À Nous Quatre | 1998 | Film | |
| Pocahontas II: Journey to a New World | Pocahontas 2, un monde nouveau | 1998 | Animation | |
| Brink! | Brink, Champion de Roller | 1998 | Série TV | |
| Hercules | Hercules | 1998 | Série d'Animation | |
| The Jungle Book: Mowgli's Story | The Jungle Book: Mowgli's Story | 1998 | Film | |
| Out of the Box | Hors de la boîte | 1998 | Série TV | |
| Halloweentown | Les Sorcières d'Halloween | 1998 | Film | |
| The Lion King II: Simba's Pride | Le Roi lion 2 : L'Honneur de la tribu | 1998 | Animation | |
| Richie Rich's Christmas Wish | Richie Rich  : Meilleurs Vœux | 1998 | Film | |
| I'll be Home for Christmas | Un Noël à la Course | 1998 | Film | |
| A Bug's Life | 1001 Pattes | 1998 | Animation | |
| Mighty Joe Young | Mon Ami Joe | 1998 | Film | |
| So Weird | Aux frontières de l'étrange | 1999 | Film | |
| Zenon: Girl of the 21st Century | Zenon, la Fille du 21ème Siècle | 1999 | Série TV | |
| My Favorite Martian | Mon Martien bien-aimé | 1999 | Film | |
| Doug's 1st Movie | Doug, Le Film | 1999 | Animation | |
| 10 Thigns I Hate About You | 10 bonnes raisons de te larguer | 1999 | Film | |
| Can of Worms | Embrouilles dans la galaxie | 1999 | Film | |
| The Thirteenth Year | La treizième année | 1999 | Film | |
| Star Wars: The Phantom Menace | Star Wars 1: La Menace Fantôme | 1999 | Film | Star Wars |
| Smart House | La Maison du Futur | 1999 | Film | |
| Inspector Gadget | Inspecteur Gadget   | 1999 | Film | |
| Johnny Tsunami | Johnny Tsunami | 1999 | Film | |
| Genius | Savant en herbe | 1999 | film | |
| Spider-Man Unlimited | Spider-Man Unlimited | 1999 | Série d'Animation | Marvel |
| Don't Look Under the Bed | Ne Regarde Pas Sous le Lit | 1999 | Film | |
| Avengers: United They Stand | Avengers: United They Stand | 1999 | Série d'Animation | Marvel |
| Annie | Annie | 1999 | Comédie Musicale | |
| Mickey's Once Upon a Chistmas | Mickey, il était une fois Noël | 1999 | Animation | |
| Horse Sense | Le Ranch du Bonheur | 1999 | Film | |
| Toy Story 2 | Toy Story 2 | 1999 | Animation | |
| Fantasia 2000 | Fantasia 2000 | 2000 | Animation | |
| Up, Up and Away | Graine de Héros | 2000 | Film | |
| The Color of Friendship | La Couleur de l'amitié | 2000 | Film | |
| The Tigger Movie | Les Aventures de Tigrou | 2000 | Animation | |
| An Extremely Goofy Movie | Dingo et Max 2 : Les Sportifs de l'extrême | 2000 | Animation | |
| Whispers: An Elephant Tale | Whispers  : Une Histoire d' Eléphant | 2000 | Documentaire | |
| Alley Cats Strike | Un Match au Sommet | 2000 | Film | |
| Rip Girls | Les filles de l'océan | 2000 | Film | |
| Miracle in Lane 2 | Miracle sur la Deuxième Ligne | 2000 | Film | |
| Dinosaur | Dinosaure | 2000 | Animation | |
| Stepsister From Planet Weird | Ma soeur est une extraterrestre | 2000 | Film | |
| Even Stevens | La Guerre des Stevens | 2000 | Série TV | |
| The Kid | Sale Môme | 2000 | Film | |
| Ready to Run | La Confiance des Chevaux | 2000 | Film | |
| Quints | Les Quintuplés | 2000 | Film | |
| The Other Me | Mon clone et moi | 2000 | Film | |
| The Little Mermaid II: Return to the Sea | La Petite Sirène 2 : Retour à l'océan | 2000 | Animation | |
| Remember the Titans | Le Plus Beau des combats | 2000 | Film | |
| Mom's Got a Date With a Vampire | Chasseurs de vampire | 2000 | Film | |
| X-Men: Evolution | X-Men: Evolution | 2000 | Série TV | Marvel |
| Phantom of the MegaPlex | Le Fantôme du Cinéma | 2000 | Film | |
| 102 Dalmatians | 102 Dalmatians | 2000 | Film | |
| The Ultimate Christmas Present | Le Plus Beau Cadeau de Noël | 2000 | Film | |
| The Emperor's New Groove | Kuzco, l'empereur mégalo | 2000 | Animation | |
| Zenon: The Zequel | Zenon et les Aliens | 2001 | Film | |
| Lizzie McGuire | Lizzie McGuire | 2001 | Série TV | |
| The Book of Pooh | Le Livre de Winnie l'ourson | 2001 | Série d'Animation | |
| Recess: School's Out | La Cour de récré : Vive les vacances ! | 2001 | Animation | |
| Motocrossed | Motocross | 2001 | Film | |
| Lady and the Tramp II: Scramp's Adventure | La Belle et le Clochard 2 : L'Appel de la rue | 2001 | Animation | |
| The Luck of the Irish | Le Lutin | 2001 | Film | |
| Hounded | Un Chien Envahissant | 2001 | Film | |
| Atlantis: Tle Lost Empire | Atlantide, l'empire perdu | 2001 | Animation | |
| The Jennie Project | Jennie | 2001 | Film | |
| The Princess Diaries | Princesse malgré elle | 2001 | Film | |
| Jumping Ship | Escale Imprévue | 2001 | Film | |
| The Poof Point | Le Point zéro | 2001 | Film | |
| Halloweentown II: Kalabar's Revenge | Le Sorcières d'Halloween 2 | 2001 | Film | |
| Monster Inc | Monstres et C ie | 2001 | Animation | |
| Twas the Night | Nuit Magique | 2001 | Film | |
| Three Days | Trois jours pour aimer | 2001 | Film | |
| Snow Dogs | Chiens des neiges | 2002 | Film | |
| Double Teamed | Double Équipe | 2002 | Film | |
| Return to Never Land | Peter Pan 2 : Retour au Pays imaginaire | 2002 | Animation | |
| Cinderella II: Dreams Come True | Cendrillon 2 : Une vie de princesse | 2002 | Animation | |
| Cadet Kelly | Cadet Kelly | 2002 | Film | |
| The Hunchback of Notre Dame II | Le Bossu de Notre-Dame 2 : Le Secret de Quasimodo | 2002 | Animation | |
| Tru Confessions | Bienvenue chez Trudy | 2002 | Film | |
| The Rookie | Rêve de champion | 2002 | Film | |
| Star Wars: Attack of the Clones | Star Wars 2: L'Attaque des Clones | 2002 | Film | Star Wars |
| Kim Possible | Kim Possible | 2002 | Série d'Animation | |
| Lilo & Stitch | Lilo et Stitch | 2002 | Animation | |
| Get a Clue | Opération Walker | 2002 | Film | |
| Tarzan & Jane | La Légende de  Tarzan  et  Jane | 2002 | Film | |
| The Country Bears | Les  Country Bears | 2002 | Film | |
| Gotta Kick It Up! | Cadence | 2002 | Film | |
| A Ring of Endless Light | Vacances Inoubliables | 2002 | Film | |
| The Scream Team | La Patrouille fantôme | 2002 | Film | |
| Tuck Everlasting | Immortels | 2002 | Film | |
| The Santa Clause 2 | Hyper Noël | 2002 | Film | |
| Winnie the Pooh: A Very Merry Pooh Year | Winnie l'ourson : Bonne Année | 2002 | Animation | |
| Treasure Planet | La Planète au trésor, un nouvel univers | 2002 | Animation | |
| You Wish! | Face ou pile | 2003 | Film | |
| That's So Raven | Phénomène Raven | 2003 | Série TV | |
| 101 Dalmatians II: Patch's London Adventure | Les 101 Dalmatiens 2 : Sur la trace des héros | 2003 | Animation | |
| The Jungle Book 2 | Le Livre de la jungle 2 | 2003 | Animation | |
| Inspector Gadget 2 | Inspector Gadget 2 | 2003 | Film | |
| Piglet's Big Movie | Les Aventures de Porcinet | 2003 | Animation | |
| Right on Track | La voie tracée | 2003 | Animation | |
| The Lizzie McGuire Movie | Lizzie McGuire, le film | 2003 | Film | |
| Atlantis: Milo's Return | Les Énigmes de l'Atlantide | 2003 | Animation | |
| Finding Nemo | Le Monde de  Nemo | 2003 | Animation | |
| The Even Stevens Movie | Drôles de vacances  | 2003 | Film | |
| Pirates of the Caribbean: The Curse of The Black Pearl | Pirates  des Caraïbes : La Malédiction du  Black Pearl | 2003 | Film | |
| Eddie's Million Dollar Cook-Off | Une équipe de chefs | 2003 | Film | |
| Freaky Friday | Freaky Friday : Dans la peau de ma mère | 2003 | Film | |
| The Cheetah Girls | Les  Cheetah Girls | 2003 | Film | |
| Stitch The Movie | Stitch ! Le film | 2003 | Animation | |
| Deep Blue | La Planète bleue | 2003 | Documentaire | |
| Lilo & Stitch: The Series | Lilo et Stitch, La Série | 2003 | Série d'Animation | |
| Brother Bear | Frère des ours | 2003 | Animation | |
| Full-Court Miracle | À Nous de Jouer | 2003 | Film | |
| The Haunted Mansion | Le Manoir hanté et les 999 Fantômes | 2003 | Film | |
| Recess | | | | |
| Recess: all Growed Down | La cours de récré : Les Petits contre-attaquent | 2003 | Animation | |
| Recess : Taking the 5th Grade | Recess : Taking the 5th Grade | 2003 | Animation | |
| The Young Black Stallion | La légende de l'étalon noir | 2003 | Film | |
| Pixel Perfect | Star Idéale | 2004 | Film | |
| Teacher's Pet | Scott, le film | 2004 | Animation | |
| Miracle | Miracle | 2004 | Film | |
| The Lion King 1 1/2 | Le Roi lion  3 : Hakuna Matata | 2004 | Animation | |
| Confessions of a teenage Drama Queen | Journal intime d'une future star | 2004 | Film | |
| Winnie the Pooh: Springtime With Roo | Les aventures de Petit Gourou | 2004 | Animation | |
| Going to the Mat | Le triomphe de Jace | 2004 | Film | |
| Home on the Range | La ferme se rebelle | 2004 | Animation | |
| sacred planet | sacred planet | 2004 | Documentaire | |
| Zenon Z3 | Zenon et la déesse de la Lune | 2004 | Film | |
| Phil of the future | Phil of the future | 2004 | Film | |
| America's Heart and Soul | America's Heart and Soul | 2004 | Documentaire | |
| Stuck in the Suburbs | Naissance d'une nouvelle Star | 2004 | Film | |
| Tiger Cruise | Un père pas comme les autres | 2004 | Film | |
| The Princess Diaries 2: Royal Engagement | Princesse malgré elle 2 : Un mariage de princesse | 2004 | Film | |
| Mickey, Donald, Goofy: The Three Musketeers | Mickey, Donald, Dingo : Les trois Mousquetaires | 2004 | Animation | |
| Empire of Dreams: The Story of the Star Wars Trilogy | Star Wars : L'empire des rêves | 2004 | Documentaire | Star Wars |
| Halloweentown High | Les sorcières d'halloween 3 | 2004 | Film | |
| The Incredibles | Les Indestructibles | 2004 | Animation | |
| Mickey's Twice Upon a Christmas | Mickey, Il était deux fois Noël | 2004 | Animation | |
| Now You See It... | Le manoir de la magie | 2005 | Film | |
| Aliens of the deep | Aliens of the Deep | 2005 | Documentaire | |
| Mulan II | Mulan 2: La mission de l'Empereur | 2005 | Animation | |
| Pooh's Heffalump Movie | Winnie l'ourson et l'éfélant | 2005 | Animation | |
| The Pacifier | Baby-sittor | 2005 | Film | |
| Millions | Millions | 2005 | Film | |
| Buffalo Dreams | La Terre sacrée des bisons | 2005 | Film | |
| Ice Princess | Une princesse sur la glace | 2005 | Film | |
| The Suite Life of Zack & Cody | La Vie de palace de Zack et Cody | 2005 | Film | |
| Kim Possible Movie: So the Drama | Kim Possible: Mission Cupidon | 2005 | Animation | |
| How Dogs Got Their Shapes | How Dogs Got Their Shapes | 2005 | Documentaire | |
| Star Wars: Revenge of the Sith | Star Wars 3: La Revanche des Sith | 2005 | Film | Star Wars |
| Go Figure | Figure Libre | 2005 | Film | |
| Herbie: Fully Loaded | La Coccinelle revient | 2005 | Film | |
| Life Is Ruff | Calvin et Tyco | 2005 | Film | |
| Valiant | Vaillant, pigeon de combat ! | 2005 | Animation | |
| The Proud Family Movie | Cool Attitude - Le Film | 2005 | Animation | |
| Lilo & Stitch 2: Stitch Has a Glitch | Lilo & Stitch 2 : Hawaï, nous avons un problème ! | 2005 | Animation | |
| The Greatest Game Ever Played | Un parcours de Légende | 2005 | Film | |
| Little Einsteins | Les Petits Einstein | 2005 | Série d'Animation | |
| Twitches | Des amours de sœurcières | 2005 | Film | |
| Chicken Little | Chicken Little | 2005 | Animation | |
| The Chronicles of Narnia: The Lion, the Witch and the Wardrobe | Le Monde de Narnia, chapitre 1 : Le Lion, la Sorcière blanche et l'Armoire magique | 2005 | Film | |
| Once Upon a Mattress | Once Upon a Mattress | 2005 | Film | |
| Kronk's New Groove | Kuzco 2 : King Kronk | 2005 | Film | |
| High School Musical | High School Musical 1: Premiers pas sur scène | 2006 | Film | |
| Roving Mars | Objectif Mars | 2006 | Documentaire | |
| The Emperor's New School | Kuzco : un empereur à l'école | 2006 | Animation | |
| Bambi II | Bambi 2 | 2006 | Animation | |
| Eight Below | Antartica, prisonniers du froid | 2006 | Film | |
| The Shaggy Dog | Raymond | 2006 | Film | |
| Cow Belles | Les Sœurs Callum | 2006 | Film | |
| Hannah Montana | Hannah Montana | 2006 | Série TV | |
| The Wild | The Wild | 2006 | Animation | |
| Mickey Mouse Clubhouse | La maison de Mickey | 2006 | Série d'Animation | |
| Cars | Cars : Quatre roues | 2006 | Animation | |
| Wendy Wu: Homecoming Warrior | Wendy Wu | 2006 | Film | |
| Garfield: A Tail of Two Kitties | Garfield 2 | 2006 | Film | |
| Leroy & Stitch | Leroy et Stitch | 2006 | Animation | |
| Pirates of the Caribbean: Dead Man's Chest | Pirates des Caraïbes : Le Secret du coffre maudit | 2006 | Film | |
| Read It and Weep | Le Journal de Jaimie | 2006 | Film | |
| The Replacements | Les Remplaçants | 2006 | Série d'Animation | |
| Invincible | Invincible | 2006 | Film | |
| The Cheetah Girls 2 | Les  Cheetah Girls 2 | 2006 | Film | |
| Brother Bear 2 | Frère des ours 2 | 2006 | Animation | |
| Fantastic Four: World's Greatest Heroes | Les Quatre Fantastiques | 2006 | Série d'Animation | Marvel |
| Handy Manny | Manny et ses outils | 2006 | Série d'Animation | |
| Return to Halloweentown | Les Sorcières d'Halloween 4 | 2006 | Film | |
| Flicka | Flicka | 2006 | Film | |
| The Santa Clause 3: The Escape Clause | Super Noël 3 : Méga Givré | 2006 | Film | |
| The Fox and the Hound 2 | Rox et Rouky 2 | 2006 | Animation | |
| Jump In! | Jump In! | 2007 | Film | |
| Cinderella III: A Twist in Time | Cendrillon 3: Le Sortilège de Cendrillon | 2007 | Animation | |
| Meet the Robinsons | Bienvenue chez les Robinson | 2007 | Animation | |
| Pirates of the Caribbean: At World's End | Pirates des Caraïbes : Jusqu'au bout du monde | 2007 | Film | |
| My Friends Tigger & Pooh | Mes amis Tigrou et Winnie | 2007 | Série d'Animation | |
| Johnny Kapahala: Back on Board | Johnny Kapahala | 2007 | Film | |
| The Secret of the Magic Gourd | Le secret de la gourde magique | 2007 | Animation | |
| Ratatouille | Ratatouille | 2007 | Animation | |
| High School Musical 2 | High School Musical 2 | 2007 | Film | |
| Phineas and Ferb | Phineas et Ferb | 2007 | Série d'Animation | |
| Dog Whisperer With Cesar Millan | César, l'homme qui parlait aux chiens | 2007 | Série Documentaire | National Geographic |
| The Game Plan | Maxi papa | 2007 | Film | |
| Twitches Too | Des amours de sœurcières 2 | 2007 | Film | |
| Wizards Of Waverly Place | Les Sorciers de Waverly Place | 2007 | Série TV | |
| Dan in Real Life | Coup de foudre à Rhode Island | 2007 | Film | |
| Snowglobe | Boule de neige | 2007 | Film | |
| National Treasure: Book of Secrets | Benjamin Gates et le livre des secrets | 2007 | Film | |
| Minutemen | Minutemen : Les Justiciers du temps | 2008 | Film | |
| Hannah Montana and Miley Cyrus: Best of Both Worlds Concert | Hannah Montana et Miley Cyrus : Le Film concert évènement | 2008 | Concert | |
| College Road Trip | Papa, la Fac et moi | 2008 | Film | |
| Iron Man | Iron Man | 2008 | Film | Marvel |
| The Chronicles of Narnia: Prince Caspian | Le Monde de Narnia : Le Prince Caspian | 2008 | Film | |
| Stonehenge Decoded: Secrets Revealed | Stonehenge Decoded: Secrets Revealed | 2008 | Documentaire | National Geographic |
| Camp Rock | Camp Rock | 2008 | Film | |
| WALL•E | Wall - E | 2008 | Animation | |
| Star Wars: The Clone Wars | Star Wars: The Clone Wars | 2008 | Série d'Animation | Star Wars |
| The Cheetah Girls: One World | Les  Cheetah Girls  : Un monde unique | 2008 | Film | |
| The Little Mermaid: Ariel's Beginning | Le Secret de la Petite Sirène | 2008 | Animation | |
| The Suite Life on Deck | La Vie de croisière de Zack et Cody | 2008 | Série TV | |
| Star Wars: The Clone Wars | Star Wars: The Clone Wars | 2008 | Animation | Star Wars |
| High School Musical 3: Senior Year | High School Musical 3 : nos années lycée | 2008 | Film | |
| Tinker Bell | La Fée Clochette | 2008 | Animation | |
| Bolt | Volt , star malgré lui | 2008 | Animation | |
| Iron Man: Armored Adventures | Iron Man: Armored Adventures | 2008 | Série d'Animation | |
| The Crimson Wing: Mystery of the Flamingos | Les Ailes pourpres : Le Mystère des flamants | 2008 | Documentaire | |
| Wolverine and the X-Men | Wolverine et les X-Men | 2009 | Série d'Animation | |
| Dadnapped | SOS Daddy | 2009 | Film | |
| Jonas Brothers: The 3D Concert Experience | Jonas Brothers: The 3D Concert Experience | 2009 | Concert | |
| Kingdom of the Blue Whale | Kingdom of the Blue Whale | 2009 | Documentaire | National Geographic |
| Hannah Montana: The Movie | Hannah Montana - le film | 2009 | Film | |
| Hatching Pete | Un costume pour deux | 2009 | Film | |
| JONAS | Jonas  L. A. | 2009 | Série TV | |
| Trail of the Panda | Trail of the Panda | 2009 | Film | |
| Princess Protection Program | Princess Protection Program  : Mission Rosalinda | 2009 | Film | |
| Wizards of Waverly Place | Les Sorciers de Waverly Place, le film | 2009 | Film | |
| Bizarre Dinosaurs | Bizarre Dinosaurs | 2009 | Documentaire | National Geographic |
| Tinker Bell and the Lost Treasure | Clochette et la Pierre de lune | 2009 | Animation | |
| The Princess and the Frog | La Princesse et la Grenouille | 2009 | Animation | |
| Skyrunners | Skyrunners | 2009 | Film | |
| Starstruck | Starstruck  : Rencontre avec une star | 2010 | Film | |
| Alice in Wonderland | Alice au pays des merveilles | 2010 | Film | |
| Diary of a Wimpy Kid | Journal d'un dégonflé | 2010 | Film | |
| Waking Sleeping Beauty | Waking Sleeping Beauty | 2010 | Documentaire | |
| Good Luck Charlie | Bonne chance Charlie | 2010 | Série TV | |
| Toy Story 3 | Toy Story 3 | 2010 | Animation | |
| Den Brother | Bienvenue chez les scouts | 2010 | Film | |
| Camp Rock 2: The Final Jam | Camp Rock 2 : Le Face à face | 2010 | Film | |
| Tinker Bell and the Great Fairy Rescue | Clochette et l'Expédition féerique | 2010 | Animation | |
| Journey to Shark Eden | Journey to Shark Eden | 2010 | Série Documentaire | National Geographic |
| Secretariat | Secretariat | 2010 | Film | |
| The Avengers: Earth's Mightiest Heroes | Avengers : L'Équipe des super-héros | 2010 | Série d'Animation | Marvel |
| Great Migrations | Great Migrations | 2010 | Série Documentaire | |
| Shake It Up | Shake It Up | 2010 | Série TV | |
| Avalon High | Avalon High  : Un amour légendaire | 2010 | Film | |
| Tangled | Raiponce | 2010 | Animation | |
| TRON: Legacy | Tron : L'Héritage | 2010 | Film | |
| Jake and the Never Land Pirates | Jake et les Pirates du Pays imaginaire | 2011 | Série d'Animation | |
| Wings of Life | Pollen | 2011 | Documentaire | |
| The Suite Life Movie | Zack et Cody, le film | 2011 | Film | |
| Lemonade Mouth | Lemonade Mouth | 2011 | Film | |
| African Cats | Félins | 2011 | Documentaire | |
| Pirates of the Caribbean: On Stranger Tides | Pirates des Caraïbes : la Fontaine de Jouvence | 2011 | Film | |
| Sharpay's Fabulous Adventure | La Fabulous Aventure de Sharpay | 2011 | Film | |
| Kickin' It | Tatami Academy | 2011 | Série TV | |
| Cars 2 | Cars 2 | 2011 | Animation | |
| Winnie the Pooh | Winnie l'ourson | 2011 | Animation | |
| Phineas and Ferb the Movie: Across the 2nd Dimension | Phinéas et Ferb, le film | 2011 | Animation | |
| Teen Spirit | Teen Spirit | 2011 | Film | |
| Jessie | Jessie | 2011 | Série TV | |
| Brain Games | Brain Games | 2011 | Série TV | National Geographic |
| The Incredible Dr. Pol | L'incroyable clinique du Dr Pol | 2011 | Série Documentaire | National Geographic |
| Geek Charming | Le Geek charmant | 2011 | Film | |
| The Muppets | Les  Muppets , le retour | 2011 | Film | |
| Good Luck Charlie, It's Christmas! | Bonne chance Charlie, le film | 2011 | Film | |
| 12 Dates of Christmas | Les Douze Noël de Kate | 2011 | Film | |
| Frenemies | Amiennemies | 2012 | Film | |
| Ultimate Spider-Man | Ultimate Spider-Man | 2012 | Série d'Animation | |
| Lab Rats | Les Bio-Teens | 2012 | Série TV | |
| Chimpanzee | Chimpanzés | 2012 | Documentaire | |
| Violetta | Violetta | 2012 | Série TV | |
| TRON: Uprising | Tron: La Révolte | 2012 | Série d'Animation | |
| Let It Shine | Let It Shine | 2012 | Film | |
| Gravity Falls | Souvenirs de  Gravity Falls | 2012 | Série d'Animation | |
| Brave | Rebelle | 2012 | Animation | |
| Secrets of the King Cobra | Secrets of the King Cobra | 2012 | Documentaire | National Geographic |
| Crash & Bernstein | Crash  et  Bernstein | 2012 | Série TV | |
| Girl vs. Monster | Skylar Lewis : Chasseuse de monstres | 2012 | Film | |
| Secret of the Wings | Clochette et le secret des fées | 2012 | Animation | |
| Wreck-It Ralph | Les Mondes de Ralph | 2012 | Animation | |
| Santa Paws 2: The Santa Pups | Les Chiots Noël, la relève est arrivée | 2012 | Film | |
| Winged Seduction: Birds of Paradise | Winged Seduction: Birds of Paradise | 2012 | Documentaire | |
| The Mistle-Tones | Les Princesses des neiges | 2012 | Film | |
| The Wizards Return: Alex vs. Alex | Le Retour des Sorciers - Alex contre Alex. | 2013 | Film | |
| Iron Man 3 | Iron Man 3 | 2013 | Film | Marvel |
| Life Below Zero | Life Below Zero | 2013 | Série Documentaire | National Geographic |
| Avengers Assemble | Avengers Rassemblement | 2013 | Série d'Animation | Marvel |
| Monsters University | Monstres Academy | 2013 | Animation | |
| Teen Beach Movie | Teen Beach Movie | 2013 | Film | |
| Hulk and the Agents of S.M.A.S.H. | Hulk et les Agents du S.M.A.S.H. | 2013 | Série d'Animation | Marvel |
| Super Buddies | Les Copains super-héros | 2013 | Film | |
| Sharks of Lost Island | Sharks of Lost Island | 2013 | Documentaire | |
| Thor: The Dark World | Thor : Le Monde des ténèbres | 2013 | Film | Marvel |
| Frozen | La Reine des neiges | 2013 | Animation | |
| Saving Mr. Banks | Dans l'ombre de Mary | 2013 | Film | |
| Miracle Landing on the Hudson | Vol miracle au-dessus de l'Hudson | 2014 | Documentaire | National Geographic |
| Cloud 9 | Cloud 9 | 2014 | Film | |
| Marvel Studios: Assembling a Universe | Marvel Studios: Assembling a Universe | 2014 | Documentaire | Marvel |
| Muppets Most Wanted | Opération Muppets | 2014 | Film | |
| Dr. Oakley, Yukon Vet | Dr. Oakley, Yukon Vet | 2014 | Série Documentaire | National Geographic |
| Bears | Grizzlis | 2014 | Documentaire | |
| Zapped | Zapped  : Une application d'enfer ! | 2014 | Film | |
| Girl Meets World | Le monde de Riley | 2014 | Série TV | |
| Guardians of the Galaxy | Les Gardiens de la Galaxie | 2014 | Film | Marvel |
| How to Build a Better Boy | Le garçon idéal | 2014 | Film | |
| Star Wars Rebels | Star Wars Rebels | 2014 | Série d'Animation | Star Wars |
| The Evermoor Chronicles | Les Chroniques d'Evermoor | 2014 | Série TV | |
| Big Hero 6 | Les Nouveaux Héros | 2014 | Film | |
| LEGO Star Wars: The New Yoda Chronicles | Lego Star Wars  : Les Chroniques de Yoda | 2014 | Série d'Animation | Star Wars |
| Bad Hair Day | Ma pire journée | 2015 | Film | |
| Avengers: Age of Ultron | Avengers : L'Ère d'Ultron | 2015 | Film | Marvel |
| Inside Out | Vice-versa | 2015 | Animation | |
| Teen Beach Movie 2 | Teen Beach 2 | 2015 | Film | |
| Best Friends Whenever | Best Friends Whenever | 2015 | Série TV | |
| Lego Star Wars: Droid Tales | Lego Star Wars : Les Contes des Droïdes | 2015 | Série d'Animation | Star Wars |
| Ant-Man | Ant-Man | 2015 | Film | Marvel |
| Descendants | Descendants | 2015 | Film | |
| Guardians of the Galaxy | Les Gardiens de la Galaxie | 2015 | Série d'Animation | Marvel |
| PJ Masks | Pyjamasques | 2015 | Série d'Animation | |
| The Muppets | The Muppets | 2015 | Série TV | |
| Invisible Sister | Ma sœur invisible | 2015 | Série TV | |
| The Lion Guard | La Garde du Roi Lion | 2015 | Série d'Animation | |
| The Good Dinosaur | Le Voyage d'Arlo | 2015 | Animation | |
| Wild Yellowstone | Wild Yellowstone | 2015 | Série Documentaire | National Geographic |
| Star Wars: The Force Awakens | Star Wars : Le Réveil de la Force | 2015 | Film | Star Wars |
| The Finest Hours | The Finest Hours | 2016 | Film | |
| Stuck in the Middle | Harley, le cadet de mes soucis | 2016 | Série TV | |
| Lab Rats: Elite Force | Les Bio-Teens : Forces spéciales | 2016 | Série TV | |
| Zootopia | Zootopie | 2016 | Animation | |
| Ice Age: The Great Egg-Scapade | L'Âge de glace : La Grande Chasse aux œufs | 2016 | Animation | |
| World's Greatest Dogs | World's Greatest Dogs | 2016 | Documentaire | National Geographic |
| Adventures in Babysitting | Babysitting night | 2016 | Film | |
| Finding Dory | Le Monde de Dory | 2016 | Animation | |
| LEGO Star Wars: The Freemaker Adventures | Lego Star Wars : Les Aventures des Freemaker | 2016 | Série d'Animation | Star Wars |
| Bizaardvark | Frankie & Paige – Bizaardvark | 2016 | Série TV | |
| Elena of Avalor | Elena et le secret d'Avalor | 2016 | Animation | |
| The BFG | Le BGG : Le Bon Gros Géant | 2016 | Film | |
| Pete's Dragon | Peter et Elliott le dragon | 2016 | Film | |
| Queen of Katwe | Queen of Katwe | 2016 | Film | |
| Milo Murphy's Law | La Loi de Milo Murphy | 2016 | Série d'Animation | |
| The Swap | Le Swap | 2016 | Film | |
| Expedition Mars: Spirit & Opportunity | Expedition Mars: Spirit & Opportunity | 2016 | Documentaire | National Geographic |
| Moana | Vaiana, la Légende du bout du monde | 2016 | Animation | |
| Rogue One: A Star Wars Story | Rogue One: A Star Wars Story | 2016 | Film | Star Wars |
| Before the Flood | Avant le déluge | 2016 | Documentaire | National Geographic |
| Sea of Hope: America's Underwater Treasures | Sea of Hope: America's Underwater Treasures | 2017 | Documentaire | National Geographic |
| Mickey and the Roadster Racers | Mickey et ses amis Top Départ | 2017 | Série d'Animation | |
| Atlantis Rising | Atlantide, la cité perdue | 2017 | Documentaire | National Geographic |
| Newsies: The Broadway Musical | Newsies: The Broadway Musical | 2017 | Comédie Musicale | |
| Origins: The Journey of Humankind | Origines : l'histoire de l'humanité | 2017 | Série Documentaire | National Geographic |
| Tangled: Before Ever After | Raiponce : Moi, j'ai un rêve | 2017 | Animation | |
| Tangled: The Series | Raiponce : La série | 2017 | Série d'Animation | |
| Andi Mack | Andi Mack | 2017 | Série TV | |
| Puppy Dog Pals | Le Monde de Bingo & Rolly | 2017 | Série d'Animation | |
| Born in China | Nés en Chine | 2017 | Documentaire | |
| Disney's Fairy Tale Weddings | Disney's Fairy Tale Weddings | 2017 | Documentaire | |
| Cars 3 | Cars 3 | 2017 | Animation | |
| Earth Live | Earth Live | 2017 | Documentaire | National Geographic |
| Kingdom of the Apes: Battle Lines | Kingdom of the Apes: Battle Lines | 2017 | Documentaire | National Geographic |
| Descendants 2 | Descendants 2 | 2017 | Film | |
| Raven' Home | Raven | 2017 | Série TV | |
| Spider-Man - Series | Marvel's Spider-Man | 2017 | Série d'Animation | |
| Diana: In Her Own Words | Diana: In Her Own Words | 2017 | Documentaire | National Geographic |
| Breaking2 | Breaking2 | 2017 | Documentaire | National Geographic |
| Inhumans | Marvel's Inhumans | 2017 | Série TV | Marvel |
| Vampirina | Vampirina | 2017 | Série d'Animation | |
| Jane | Jane | 2017 | Documentaire | National Geographic |
| Big Hero 6: The Series | Baymax et les nouveaux héros | 2017 | Série d'Animation | |
| Titanic: 20 Years Later With James Cameron | Titanic 20 ans d'un film culte | 2017 | Documentaire | National Geographic |
| Secrets of Christ's Tomb: Explorer Special | Secrets of Christ's Tomb: Explorer Special | 2017 | Documentaire | National Geographic |
| Man Among Cheetahs | Man Among Cheetahs | 2017 | Documentaire | National Geographic |
| Decorating Disney: Holiday Magic | Decorating Disney: Holiday Magic | 2017 | Documentaire | |
| Planet of the Birds | Planet of the Birds | 2018 | Documentaire | National Geographic |
| Zombies | Z-O-M-B-I-E-S | 2018 | Film | |
| Giants of the Deep Blue | Giants of the Deep Blue | 2018 | Documentaire | National Geographic |
| Rocky Mountain Animal Rescue | Rocky Mountain Animal Rescue | 2018 | Série documentaire | National Geographic |
| Muppet Babies | Muppet Babies | 2018 | Série d'Animation | |
| Into the Okavango | Into the Okavango | 2018 | Documentaire | National Geographic |
| Drain the Oceans | Trésors sous les Mers | 2018 | Série documentaire | National Geographic |
| Legend of the Three Caballeros | Legend of the Three Caballeros | 2018 | Série d'Animation | |
| Big City Greens | Les Green à Big City | 2018 | Série d'Animation | |
| Bug Juice: My Adventures at Camp | Bug Juice: My Adventures at Camp | 2018 | Série TV | |
| Freaky Friday | Freaky Friday | 2018 | Film | |
| Science Fair | Science Fair | 2018 | Documentaire | National Geographic |
| Free Solo | Free Solo | 2018 | Documentaire | National Geographic |
| Under The Sea: A Descendants Short Story | Sous l'Océan : Une histoire de Descendants | 2018 | Film | |
| Star Wars Resistance | Star Wars Resistance | 2018 | Série d'Animation | Star Wars |
| Coop & Cami Ask the World | Coop et Cami | 2018 | Série TV | |
| LEGO Star Wars: All-Stars | LEGO Star Wars: All-Stars | 2018 | Série d'Animation | Star Wars |
| MARS: Inside SpaceX | MARS: Inside SpaceX | 2018 | Documentaire | National Geographic |
| The Flood | The Flood | 2018 | Documentaire | National Geographic |
| Life-Size 2 | Life-Size 2 | 2018 | Film | |
| Tree Climbing Lions | Tree Climbing Lions | 2018 | Documentaire | National Geographic |
| Paris to Pittsburgh | Paris to Pittsburgh | 2018 | Documentaire | National Geographic |
| Sydney to the Max | Sidney au max | 2019 | Série tv | |
| Kim Possible | Kim Possible | 2019 | Film | |
| Fast Layne | Fast Layne | 2019 | Série TV | |
| Into the Grand Canyon | Into the Grand Canyon | 2019 | Documentaire | National Geographic |
| Lost Treasures of the Maya | Lost Treasures of the Maya | 2019 | Documentaire | National Geographic |
| The Lost Tomb of Alexander the Great | The Lost Tomb of Alexander the Great | 2019 | Documentaire | National Geographic |
| Captain Marvel | Captain Marvel | 2019 | Film | Marvel |
| Dumbo | Dumbo | 2019 | Film | |
| Hostile Planet | Planète Hostile | 2019 | Série Documentaire | National Geographic |
| Amphibia | Amphibia | 2019 | Série d'Animation | |
| Apollo: Missions to the Moon | Apollo: Missions to the Moon | 2019 | Documentaire | National Geographic |
| Gordon Ramsay: Uncharted | Gordon Ramsay: Uncharted | 2019 | Série Documentaire | National Geographic |
| Kingdom of the White Wolf | Kingdom of the White Wolf | 2019 | Série Documentaire | National Geographic |
| Marvel's Hero Project | Marvel's Hero Project | 2019 | Série Documentaire | Marvel |
| One Day at Disney | One Day at Disney | 2019 | Série Documentaire | |
| Encore! | Encore! | 2019 | Série TV | |
| The World According to Jeff Goldblum | The World According to Jeff Goldblum | 2019 | Série Documentaire | |
| Noelle | Noelle | 2019 | Film | |
| High School Musical: The Musical: The Series | High School Musical: The Musical: The Series | 2019 | Série Tv | |
| Lady and the Tramp | La Belle et le Clochard | 2019 | Film | |
| The Mandalorian | The Mandalorian | 2019 | Série TV | Star Wars |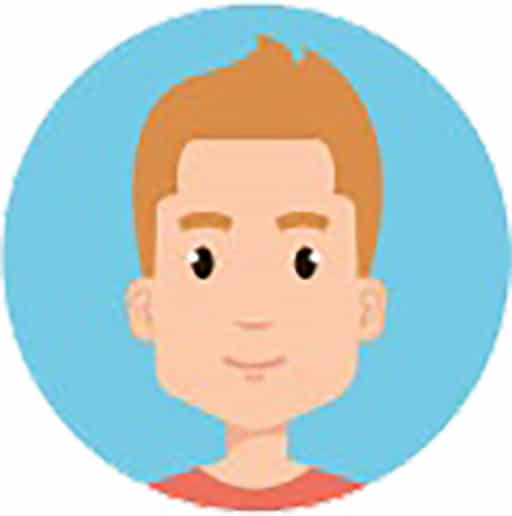 « Fondateur du site box-android-tv.fr, je suis passionné par le cinéma et les nouvelles technologies. J'ai débuté ce blog en 2017 afin de partager mes passions et mes connaissances. J'espère, à travers mon blog, vous apporter un peu de ma culture tech et vous aider à mieux appréhender ces petits boîtiers formidables que sont les box android. »